Welcome to the Wiki
---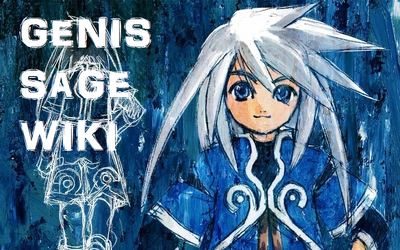 Hello and Welcome to Genis Sage Wiki!
This Wiki was founded June 1st 2011.
We ask you to Please read Our Rules before editing.
Note from the founder
---
This site is under some work, I ask you to please add some information about any game from the Tales series.
Thanks!
Genis Sage Wiki Founder
Featured Character of the Month
---
Genis Sage
Genis Sage, known in Japan as Genius Sage (ジーニアス・セイジ Jiiniasu Seiji?), is a character from Tales of Symphonia.
Featured Music of the Month
---